We are your diversion. Your ally to opening new interests and nurturing your passion.
read more
Our team consists of Executive Directors, Program Managers, Office & Administrative Assistants and other healthcare practitioners. apply today
Welcome to
Generations Adult Day Services, Inc.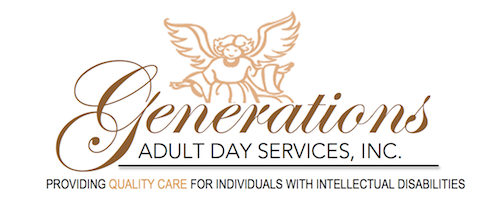 When one has limited intellectual disabilities and begins to seek emotional, physical, financial, and spiritual support, this is often the segment in an individual's life when he/she is often left without needed supports. Generation's Adult Day Services, Inc. is here to help individuals in their time of need. We strive to "Reach Lives and Restore Potential"!
Generation's Adult Day Services, Inc. provides services to individuals with developmental disabilities. The nature of our service is conditioned to adapt to the needs of every individual. We are determined to make positive actions and responses to every need of the individuals we service.
Our threefold vision:
To expand and become more diverse, we qualified generational business.
To challenge individuals to exceed beyond their capabilities and expectations.
To train effective employees that will focus on maintaining a safe environment, enhancing the lives of the individuals, and providing a loving and caring relationship with the individuals.