We are your diversion. Your ally to opening new interests and nurturing your passion.
read more
Our team consists of Executive Directors, Program Managers, Office & Administrative Assistants and other healthcare practitioners. apply today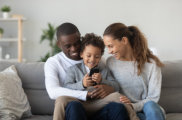 275 Northside Crossing,
Macon, GA 31210
Phone: 478-477-1289
Fax: 478-477-1299
Kimberlymccoy7@aol.com
Office Hours
Mon - Fri 9am - 5pm
Get Directions »
Employment
We are opening our doors to new members of our team. Great opportunities await the most determined applicant. Whether you are a registered nurse, a caregiver, or a family seeking an individual, we would like to know and meet you in person. Please fill out the form below to submit an initial contact application. You will be contacted if you meet the qualifications for an interview!
1 CNA or Direct Care Staff (PRN) for the Milledgeville, GA Area
1 CNA or Direct Care Staff (Live-In) for the Macon, GA Area
1 CNA or Direct Care Staff (Part-time) for the Rome, GA Area (Hours 8am-8pm) (24hrs a week)
Business Practices: PCA (DCS) and CNA: Job Descriptions
The personal care assistant (PCA) or direct care staff (DCS) or certified nursing assistant (CNA) will provide personal care services as needed, and as indicated in the individual's plan of care. Personal care services are provided under the supervision of an R.N.
Job Duties include, but are not limited to the following:
1.) Bathing
2.) Personal Hygiene
3.) Grooming
4.) Dressing
5.) Toilette
6.) Ambulation and Repositioning
7.) Preparing Meals
8.) Performing housekeeping task (cleaning)
9.) Scheduling appointments and accompanying individual
10.) Washing, Drying and Ironing Clothes
11.) Documenting on the Individual (Reporting progress and problems)
12.) Grocery Shopping
13.) Paying the Individual Bills
14.) Corresponding and communicating with individuals support team
15.) Assisting the individual in filling out forms
16.) Following tasks and goals implemented in the ISP
Minimum Qualifications:
A high school diploma and a maximum knowledge of First Aid Care and CPR training are required. Applicants must 2 years of experience in a health service related field. All PCA's (DCS) must pass a PCA competency test with an 80 or above that will be administered by an RN. CNA's are not required to take this test.