We are your diversion. Your ally to opening new interests and nurturing your passion.
read more
Our team consists of Executive Directors, Program Managers, Office & Administrative Assistants and other healthcare practitioners. apply today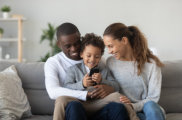 275 Northside Crossing,
Macon, GA 31210
Phone: 478-477-1289
Fax: 478-477-1299
Kimberlymccoy7@aol.com
Office Hours
Mon - Fri 9am - 5pm
Get Directions »
Why Choose Us
We are your diversion. Your ally to opening new interests and nurturing your passion. We welcome any individual(s) without regards to sex, race, cultural backgrounds or disability. We can be an extension of your home whenever you want a different care experience.
Trust and Confidence

We, at Generations, offer reliability to all our individuals and families. Our management team is embodied by the value we give to the satisfaction of our individuals and families we serve. You can choose from a multifaceted program daily. We invite you to come to a gathering of people who opt to share and confront together every issue which challenge individual(s) passion to live life.
Empowerment
We empower our individuals and we make it our main mission, "to Reach the Lives and Restore the Potential" of individual with intellectual disabilities through providing exceptional high quality in-home and community service.
Togetherness
We offer a unique atmosphere designed to promote the ideal of unity. We are family and we treat our individuals and staff as if they are apart of our own family.
Love
We love what we do at Generations! We pride ourselves in finding passionate and caring staff to exemplify love towards the individuals we service. Making sure an individual receives the best possible quality service is our goal.