We are your diversion. Your ally to opening new interests and nurturing your passion.
read more
Our team consists of Executive Directors, Program Managers, Office & Administrative Assistants and other healthcare practitioners. apply today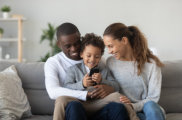 275 Northside Crossing,
Macon, GA 31210
Phone: 478-477-1289
Fax: 478-477-1299
Kimberlymccoy7@aol.com
Office Hours
Mon - Fri 9am - 5pm
Get Directions »
Client Comments
We would love to hear your feedback about our services. What you say mirrors the quality of our assistance. You have a voice and we listen to you. We value quick-results. Please leave comments so others may have a reference on the reality of our healthcare method.